Cosy up with the new Mulberry from Willerby
Published: 14th June, 2017
---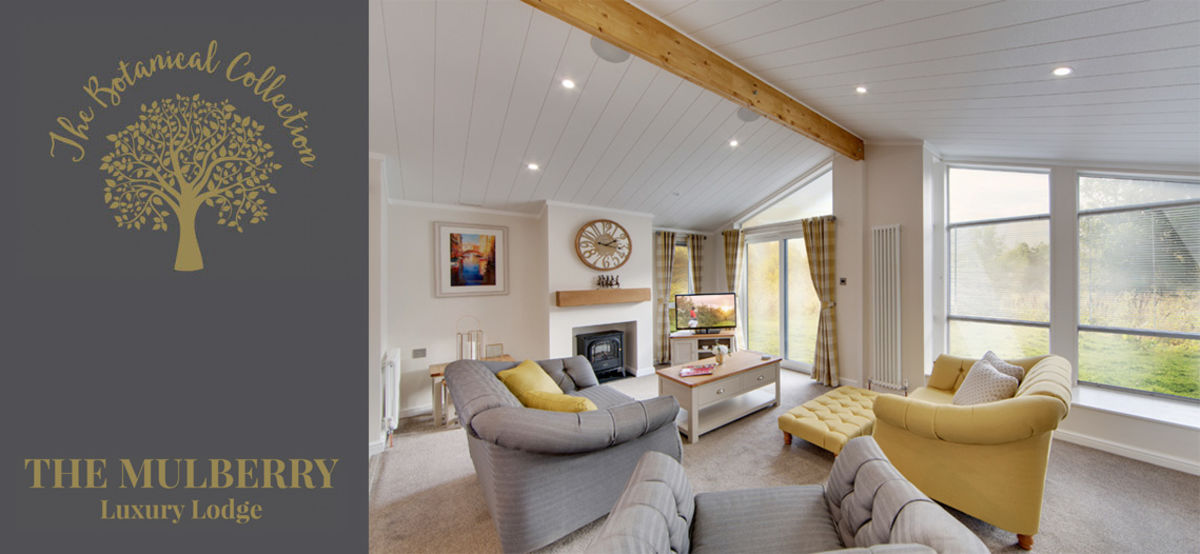 © Willerby Ltd
From the moment you step inside the new Mulberry lodge from Willerby, you're immediately transported away from the hustle and bustle and into a peaceful country retreat - so take a deep breath and let us show you around!
But first, let us explain about our revolutionary Thermowise system, which we've developed so you can shut away the rest of the world and completely relax ans unwind. The system combines excellent insulation and acoustic technology to create an incredibly warm and quiet lodge. Not only that, but it is estimated to save you an average of £150 on energy bills every year!
Everything about the Mulberry lodge has been designed with luxury in mind. From the plush carpets to beautifully designed co-ordinating furniture and even a freestanding roll top bath, our new Mulberry lodge could just as easily be a luxury boutique hotel or cosy country cottage.
We took inspiration for the design from traditional country cottage style and current interior designer trends to create a timeless, contemporary interior. The colour palette is based on grey, to provide a quiet backdrop to the bolder coloured soft furnishings and accessories - available in a choce of either purple, yellow or blue.
It's easy to imagine the Mulberry's large inviting kitchen and stunning breakfast bar as the heart of your home-from-home on holiday.
It boasts a large integrated larder to store all those essentials and special treats, integrated washer/dryer, dishwasher, fridge/freezer, plus a double cavity oven and grill.
We've made sure its got everything you could possibly need to create all your favourite family meals with minimal fuss.
Apart from the large kitchen and open plan dining area and lounge, the Mulberry Lodge comprises a family bathroom, twin bedroom and master bedroom with an en-suite, plus plenty of storage space - there's even hidden loft storage!
It includes all the luxuries you'd expect - central heating throughout, high quality furnishings, integrated MP3 bluetooth system with speakers - and some you might not, like modern vertical feature radiators, wallpaper and tiles and that sumptuous free standing roll top bath.
There's also the option to make it ready to accommodate a hot tub on the deck outside - to make it that extra bit special.
So go on - let Willerby's Mulberry lodge provide the perfect backdrop to create those unforgettable holiday moments!
---