Thurston Manor Leisure Park is a favourite for families
Published: 28th September, 2017
---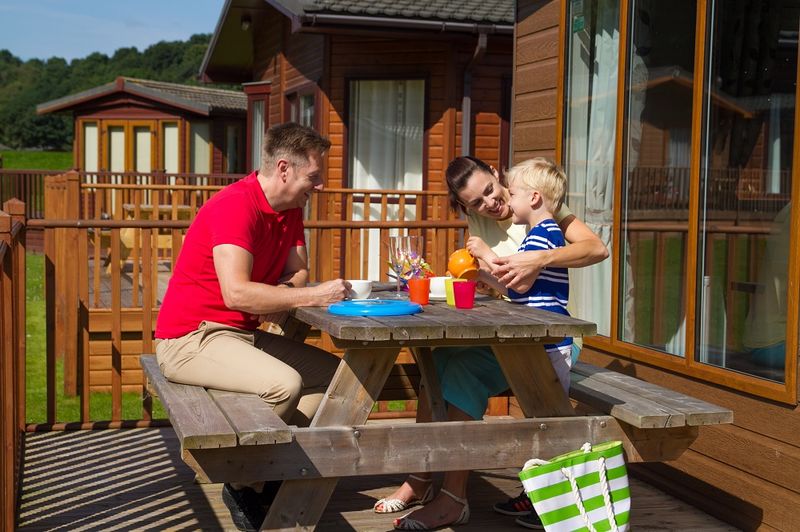 Positive feedback from visitors to Thurston Manor Leisure Park between Cockburnspath and Dunbar has seen it shortlisted for a prize at this year's Scottish Outdoor and Leisure Awards. The holiday destination, run by Verdant Leisure, is in the running to be named best family holiday Park.

Stacey Gibson, group marketing manager at Verdant Leisure, said: "We are absolutely delighted to be shortlisted for the best family holiday park award. It means so much to the Thurston Manor team to know that our efforts have been recognised."

The finalists were chosen from 35,000 public nominations across 17 categories to create a shortlist of 115. The next step will see Verdant Leisure provide a submission in support of a win, before an independent judging panel assesses the customer-facing elements of the business ahead of this year's award ceremony in Glasgow on Sunday, October 29, when the winners will be revealed and given their trophies. Warren Paul, chief executive and founder of the awards, said "It's a fantastic opportunity to celebrate the businesses that help to showcase our beautiful country."Congratulations and good luck to all our finalists. I look forward to celebrating with you in October". Thurston Manor was awarded a runner-up prize at last year's awards.

Read more at: http://www.berwickshirenews.co.uk/news/thurston-manor-park-is-a-favourite-for-families-1-4571766
For more information on the lodges for sale and rent at Thurston Manor Leisure Park, please click through here.
---