Broads Authority gets its answers following site inspection at Waveney River Centre
Published: 28th September, 2017
---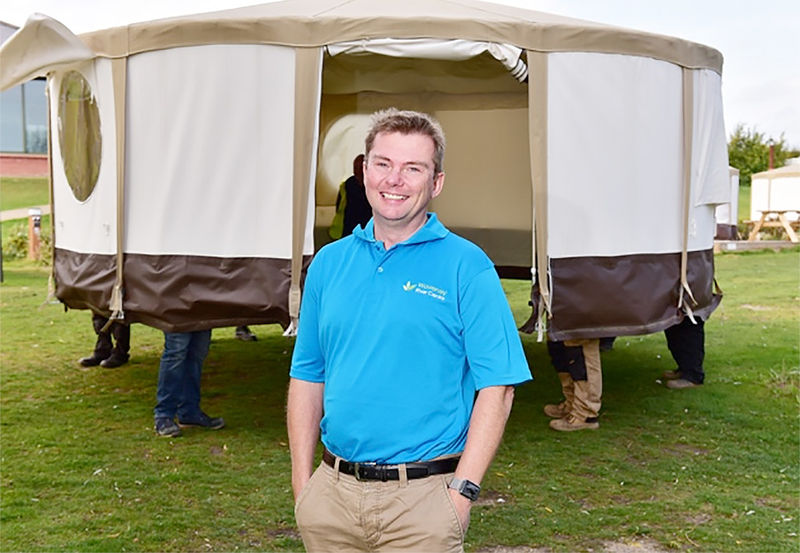 Waveney River Centre MD James Knight had his staff lift a yurt and its wooden base last week to prove that they were not fixed to the ground and can be moved.
But three Broads Authority (BA) officers, including the director of operations, were not on hand to witness the exercise as they had conducted a site inspection earlier in the day.
Mr Knight came in for criticism during a recent BA planning committee meeting for failing to answer a list of questions regarding the erection of the three yurts, which are fixed to wooden platforms.
He said he already had planning permission for the campsite and they were covered by that.
Solicitor Steven Bell, who advises the BA on planning matters, told members at the meeting that planning applications were determined by size, permanence and physical attachment.
A decision was then taken that officers conduct a site inspection.
Mr Knight said Thursday's inspection had been "friendly" and the officers had asked a number of questions while looking at the yurts and the wooden platforms.
"But I can't understand what they gained from the inspection as they got nothing new that they didn't already know before."
A spokesman for the Broads Authority said the planning committee had instructed officers to undertake the site visit to resolve questions that Mr Knight had "declined to answer".
"An appointment was arranged for 2.30pm on Thursday, September 21. Mr Knight then published an invitation on Facebook for members of the public to be present to witness one of the yurts being moved.
"Officers then advised him that it wasn't necessary to physically move them but that they would be looking at how they were fixed to the ground.
"In order that officers could conduct their duties without interference from an unknown number of people, the site visit was brought forward by two hours."
The spokesman said Mr Knight had co-operated and officers were able to obtain the information needed.
"The planning committee will be updated at its next meeting."
Courtesy: Norwich Evening News
Waveney River Centre has lodges for sale and rent shown on the Just Lodges website. Visit their page by clicking through here.
---